For RATING SHIRTS - Click on your Rating Abbreviation below: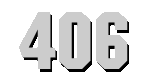 U.S.S. STACK
(DD-406)


Click to view crew list
DD-406 USS Stack
USS Stack was built at Norfolk Navy Yard in Norfolk, Virginia. She was commissioned in November 1939 and was sent to the West Indies and Brazil on shakedown missions. During the better part of 1940 and 1941, she operated in the Pacific before being shipped to the Atlantic in June 1941. Stack was overhauled and then served on Neutrality Patrols and other missions in the Atlantic and Caribbean until June 1942. At that point, USS Stack was sent to escort USS Wasp to the Pacific along with a convoy of other ships, where she remained until mid-1943.
In 1943, USS Stack became a member of the surface action group at Vella Gulf whose night attack devastated Japanese forced. Through the rest of 1943 and early 1944, Stack was sent to serve with a carrier task force before being sent on to the West Coast for an overhaul. After the overhaul, USS Stack was sent back into the Pacific and was involved in many invasions and battles. After the war ended, USS Stack supported Japanese surrender operations and then was sent to Pearl Harbor in 1946 for Operation "Crossroads". She was decommissioned in late August 1946 and was sunk in April 1948 off Kwajalein Atoll as a target.
DD-406 Deployments - Major Events
DD-406 General Specifications
Class: Benham-class destroyer
Named for: Edward Stack
Complement: 176 Officers and Enlisted
Displacement: 1500 tons
Length: 341 feet 4 inches
Beam: 35 feet 6 inches
Flank Speed: 36 Knots
Final Disposition: Sunk 24 April 1948