For RATING SHIRTS - Click on your Rating Abbreviation below: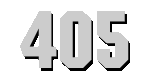 U.S.S. ROWAN
(DD-405)


Click to view crew list
DD-405 USS Rowan
USS Rowan was a 1500-ton Benham class destroyer built at Norfolk Navy Yard in Virginia. She was commissioned in September 1939 and performed one shakedown cruise in the Caribbean before being sent to the Pacific in May 1940. After a year, she was sent back to the Atlantic Fleet, where she remained patrolling the seas to increase security due to the looming war with Europe. In late 1941, she escorted a convoy of troops to South Africa and back. Rowan was at sea on this mission when the U.S. formally entered WWII, but promptly returned and was put into escort duty in the Atlantic and Caribbean.
In the summer of 1942, USS Rowan patrolled the shipping route from northern Russia to Iceland, where she engaged with German aircraft before being sent to the invasion of French North Africa. This took place in November 1942. After the operation was complete, she began her duty of escorting convoys from the U.S. to Morocco. 1943 saw USS Rowan doing patrols and shipping escorts in the Mediterranean, as well as the invasion at Salerno. While escorting ships on the night of September 10, 1943, she was hit by a torpedo causing her to sink and lose more than 200 servicemen.
DD-405 Deployments - Major Events
DD-405 General Specifications
Class: Benham-class destroyer
Named for: Stephen C. Rowan
Complement: 175 Officers and Enlisted
Displacement: 1850 tons
Length: 340 feet 6 inches
Beam: 35 feet 5 inches
Flank Speed: 37 knots
Final Disposition: Sunk by enemy action 11 September 1943