For RATING SHIRTS - Click on your Rating Abbreviation below: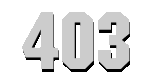 U.S.S. TRIPPE
(DD-403)


Click to view crew list
DD-403 USS Trippe
USS Trippe was built at Boston Navy Yard as a 1500-ton Benham class destroyer. She was commissioned in November 1939 and then sent on a shakedown cruise of the Caribbean and Gulf of Mexico. The following year, she was put on Neutrality Patrols in that region, and was then moved to the North Atlantic a year later. In 1942, the Western Atlantic convoys continued and she was eventually damaged in October during a collision with USS Benson. She underwent repair and was back in mid-November to do convoy duty to North Africa.
USS Trippe was sent to the Mediterranean in 1943, where she took part in the invasion of Sicily and the invasion of Salerno in the latter half of that year. She rescued survivors from the USS Bristol when the destroyer was attacked by enemy torpedoes. Her guns helped sink U-73 in December, off Algeria. Trippe returned to the U.S. in March 1944 and was reassigned to trans-Atlantic convoys for the next year before being sent to the Pacific in 1945. She was involved in atomic bomb testing and rendered dangerously radioactive after the Bikini underwater blast in July 1946. USS Trippe was decommissioned in August and sunk as a target in 1948 off Kwajalein.
DD-403 Deployments - Major Events
DD-403 General Specifications
Class: Benham-class destroyer
Named for: John Trippe
Complement: 230 Officers and Enlisted
Displacement: 1850 tons
Length: 341 feet 1 inches
Beam: 35 feet 5 inches
Flank Speed: 38 Knots
Final Disposition: Sunk as target 3 February 1948