For RATING SHIRTS - Click on your Rating Abbreviation below: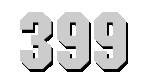 U.S.S. LANG
(DD-399)

LUCKY LANG
Click to view crew list
DD-399 USS Lang
USS Lang was a 1500-ton Benham class destroyer that was built at Kearney, New Jersey. She was commissioned in March 1939 and served her time in the Gulf of Mexico and the Atlantic until 1940. At that time, she was sent to the Pacific to perform operations for about a year. In June 1941, USS Lang was returned to the Atlantic, where she escorted aircraft carriers and performed 'short of war' duties to and from the West Indies. In early 1942, she served with the USS Wasp, making two voyages to the Mediterranean.
Later that year, USS Lang accompanied the Wasp again, this time to the Pacific and during the invasion of Guadalcanal and Tulagi. She remained with the carrier for several weeks, and then went on to perform escort, patrol, and bombardment missions through February 1943. She took part in many other Pacific battles and missions throughout the remainder of that year and into 1944 including the invasions of the Gilberts and Marshalls. Eventually, she was returned to the U.S. right before the end of the Pacific War and was sent to the Atlantic Coast. USS Lang was decommissioned in October 1945 and subsequently sold in December 1946 for scrapping.
DD-399 Deployments - Major Events
DD-399 General Specifications
Class: Benham-class destroyer
Named for: John Lang
Complement: 184 Officers and Enlisted
Displacement: 1725 tons
Length: 341 feet 1 inches
Beam: 35 feet 6 inches
Flank Speed: 38
Final Disposition: Scrapped 31 October 1947