For RATING SHIRTS - Click on your Rating Abbreviation below: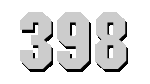 U.S.S. ELLET
(DD-398)


Click to view crew list
DD-398 USS Ellet
USS Ellet was built at Kearny, New Jersey as a 1500-ton Benham class destroyer. She was commissioned in February 1939 and served the East Coast and Gulf of Mexico for one year before heading to the Pacific. USS Ellet was based in Pearl Harbor as tensions increased with the Japanese, and her duty was to reinforce existing positions and train for the war possibility. Ellet was at sea when Pearl Harbor was attacked in December 1941, but quickly returned to escort convoys and aircraft carriers.
During this time, she helped with the Doolittle air raid on Japan, the Battle of Midway, and took on bombardment and anti-aircraft duties at the invasion of Guadalcanal and Tulagi. In August of 1942, she helped scuttle the Canberra, an Australian cruiser, while also rescuing survivors from the ship. After this, USS Ellet went back to escort services in support of Guadalcanal and then headed into the South Pacific until September 1943. At this time, she was overhauled and sent back to the Pacific to help with various operations and seizures, including helping during the Iwo Jima campaign. She was sent again for overhauls, but decommissioned in October 1956 and then sold in August 1947 for scrapping.
DD-398 Deployments - Major Events
DD-398 General Specifications
Class: Benham-class destroyer
Named for: Five members of the Ellet family
Complement: 184 Officers and Enlisted
Displacement: 1850 tons
Length: 341 feet 3 inches
Beam: 35 feet 6 inches
Flank Speed: 38 kt
Final Disposition: Sold 1 August 1947