For RATING SHIRTS - Click on your Rating Abbreviation below: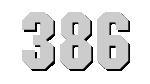 U.S.S. BAGLEY
(DD-386)


Click to view crew list
DD-386 USS Bagley
USS Bagley was the leader and namesake for a class of 8 destroyers. She was built at Norfolk Navy Yard and commissioned in June 1937. For the first year, she served mainly in the Atlantic, but quickly was sent off to the Pacific to help defend the growing turmoil that was occurring there. Bagley was sitting at Pearl Harbor Navy Yard when the attacks began on December 7, 1941. She was employed mainly on escort duties after that attack, offering her support in carrier task force raids and invasions. She was involved in Guadalcanal and the Battle of Savo Island before going back to escort and patrol in late 1942 and early 1943.
USS Bagley was employed to help capture Woodlark Island and New Britain before being returned to the U.S. for an overhaul. Then, she was sent back to the Pacific where she helps with many more invasions and operations that were taking place, including Leyte, Iwo Jima, and Okinawa. She accepted the surrender of the Japanese in August 1945 and then occupied Japan for the next 5 months. In November, she returned to the states, and was subsequently decommissioned in June 1946 and sold for scrap in October 1947.
DD-386 Deployments - Major Events
DD-386 General Specifications
Class: Bagley-class destroyer
Named for: Worth Bagley
Complement: 251 Officers and Enlisted
Displacement: 2325 tons
Length: 341 feet 8 inches
Beam: 35 feet 6 inches
Flank Speed: 38 Knots
Range: 6 500 nautical miles
Final Disposition:Sold 3 October 1947