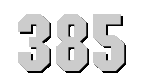 U.S.S. FANNING
(DD-385)


Click to view crew list
DD-385 USS Fanning
USS Fanning was built at New York, New York in 1936. She was commissioned in October 1937 as a Gridley class destroyer. Fanning underwent training, fitting out, and shakedown cruises through April 1938 before being sent to Annapolis to escort Philadelphia and the President of the United States on a cruise of the Caribbean. In May, she returned to New York for overhaul and then headed for the West Coast to undergo training and tactical exercises. She returned once to the Atlantic and made several trips to Hawaii during the next three years.
Escort duties had USS Fanning at sea when Pearl Harbor was attacked. When she returned, she began escort duties for war efforts as well as relief and support missions. In January 1942, USS Fanning collided with Gridley, and both ships were badly damaged. Emergency repairs were made at Pago Pago before Fanning was returned to Pearl Harbor to restore her bow completely. She continued convoy escorts throughout the Pacific for most of the war, as well as doing many training and exercise missions. In September 1945, once the war had ended, she headed for Texas. USS Fanning was then sent on to Norfolk to be decommissioned in December and was later sold for scrapping.
DD-385 Deployments - Major Events
DD-385 General Specifications
Class: Mahan-class destroyer
Named for: Nathaniel Fanning
Complement: 158 Officers and Enlisted
Displacement: 1500 tons
Length: 341 feet 4 inches
Beam: 35 feet
Flank Speed: 37 knots
Final Disposition: Sold 6 January 1948 broken up for scrap.