For RATING SHIRTS - Click on your Rating Abbreviation below: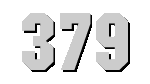 U.S.S. PRESTON
(DD-379)


Click to view crew list
DD-379 USS Preston
USS Preston was a 1480-ton Mahan class destroyer that was built at Mare Island Navy Yard in California. She was commissioned in 1936 and immediately sent to the Pacific, where she remained throughout her entire career. She was a member of the U.S. Fleet during the latter part of the decade and into the 1940s before being transferred to the Pacific Fleet. Preston was put on escort and patrol duties after the outbreak of the war with Japan. In June 1942, she operated in the Hawaiian Islands area for about 4 months before heading to the South Pacific to help the Guadalcanal campaign.
USS Preston was involved in the Battle of Santa Cruz Islands, the Battle of Guadalcanal, and many other operatives in that particular area. She was assigned to a task force surrounding the Washington and South Dakota battleships, and was sent into Iron Bottom Sound in November 1942. The destroyer task force engaged a large force of Japanese ships just south of Savo Island. Although the encounter was brief, it caused fatal damage to the USS Preston. She quickly sank, losing over 100 crew members. Within minutes, however, other U.S. ships thwarted the Japanese to avoid a potentially disastrous bombardment on Guadalcanal and U.S. Forces.
DD-379 Deployments - Major Events
DD-379 General Specifications
Class: Mahan-class destroyer
Named for: Samuel W. Preston
Complement: 158 Officers and Enlisted
Displacement: 1500 tons
Length: 341 feet 4 inches
Beam: 35 feet
Flank Speed: 37 knots
Final Disposition: Sunk in test 2 July 1948