For RATING SHIRTS - Click on your Rating Abbreviation below: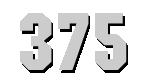 U.S.S. DOWNES
(DD-375)

READY NOW
Click to view crew list
DD-375 USS Downes
USS Downes was built at Norfolk Navy Yard and commissioned in January 1937. She was immediately sent to the Pacific, where she remained until 1940. At that time, her based was shifted to Pearl Harbor and then she was sent to Australia for a brief visit. During the attack on Pearl Harbor, Downes was in dry-dock. She was damaged heavily by bombs, fire, and her own ammunition exploding. This left her appearing to be a total loss, and she was salvaged in the dry-dock for the next two months. In February 1942, her hull was refloated and scrapped.
However, the USS Downes lived on in a new hull that was built at Mare Island, California. She re-commissioned in November 1943 and headed to the Central Pacific to perform bombardments, help with Leyte Gulf as a part of Task Force 38, and other operations where she was needed. She underwent a short overhaul at Pearl Harbor and was then sent back to the Central Pacific for more escort, patrol, and support duties. In October 1945, she left the Pacific for the East Coast. She was decommissioned there in December 1945 and then sold in November 1947 for scrapping.
DD-375 Deployments - Major Events
DD-375 General Specifications
Class: Mahan-class destroyer
Complement: 158 Officers and Enlisted
Displacement: 1500 tons
Length: 341 feet 4 inches
Beam: 35 feet
Draft: 9 feet 10 in
Final Disposition: Sold for scrap 18 November 1947