For RATING SHIRTS - Click on your Rating Abbreviation below: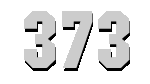 U.S.S. SHAW
(DD-373)


Click to view crew list
DD-373 USS Shaw
USS Shaw was built at Philadelphia Navy Yard in Pennsylvania. She was commissioned in September of 1936 and immediately headed for a trans-Atlantic shakedown in 1937. In 1938, she headed for South America and then onward to the Pacific. Through the rest of the 30s and into 1941, she operated on the West Coast and off Hawaii. Shaw was in drydock when the Japanese attacked Pearl Harbor. She was set afire by enemy bombs, her bow was severed and her bridge was wrecked.
The USS Shaw had one advantage: her midship and stern positions were still intact. She underwent temporary repairs in 1942 and then headed to Mare Island for an overhaul and permanent repairs. Shaw then returned to the Pacific for training and convoy escort services. She was sent on to the South Pacific in October of that year, participating in the Battle of Santa Cruz and the Guadalcanal Campaign. USS Shaw was involved in many other operations and invasions in the South Pacific during the remainder of the war, as well as another major overhaul right before the war's end. Due to her age, USS Shaw could not be retained. She was decommissioned in October 1945 and then sold for scrapping in July 1946.
DD-373 Deployments - Major Events
Add a DD-373 Shellback Initiation
Add a DD-373 Deployment - Major Event
Month
Year
to
Month
Year
Deployment / Event
OCT
1934
-
Keel Date: 1 OCT 1934
at Philadelphia Naval Shipyard
OCT
1935
-
Launch Date: 28 OCT 1935
SEP
1936
-
Commissioned: 18 SEP 1936
DEC
1941
-
DEC
1941
Blown in two at Pearl Harbor 12/7/41 - 41 casualties - 25 dead
DEC
1941
-
SEP
1945
Earned eleven battle stars in the Pacific during WW II.
OCT
1945
-
Decommissioned: 2 OCT 1945
DD-373 General Specifications
Class: Mahan-class destroyer
Named for: Captain John Shaw
Complement: 204 Officers and Enlisted
Displacement: 1450 tons
Length: 341.3 feet
Beam: 34.7 feet
Flank Speed: 35 knots
Final Disposition: Scrapped July 1946