For RATING SHIRTS - Click on your Rating Abbreviation below: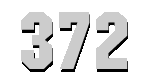 U.S.S. CASSIN
(DD-372)


Click to view crew list
DD-372 USS Cassin
USS Cassin was built at Philadelphia, Pennsylvania. She was commissioned as a 1,500-ton Mahan class destroyer in August 1936. Through 1938, she was sent to the Atlantic and Caribbean. After this, she sailed for the Pacific, where she remained for the majority of her career. She was part of fleet exercises and patrols, cruising the South Pacific to Australia and everywhere in between as tensions rose with Japan. In 1941, Cassin was in Pearl Harbor Navy Yard when the attacks occurred. She capsized against USS Downes, and both were thought to be total losses. However, the hulls of both were replaced and the ships had a second chance.
The USS Cassin was re-commissioned in February 1944 and served escort duties for most of the year until getting involved in bombardment operations in October. She was also involved in the Battle of Leyte Gulf, as part of Task Force 38. She operated as a supporting role for the rest of the war, including bombardment missions and escort missions. She was involved with a typhoon in June 1945, but survived and returned to the Atlantic in the latter part of the year. She was decommissioned in December at Norfolk and sold for scrap in November 1947.
DD-372 Deployments - Major Events
DD-372 General Specifications
Class: Mahan class destroyer
Named for: Stephen Cassin
Complement: 158 Officers and Enlisted
Displacement: 1500 tons
Length: 341 feet 4 inches
Beam: 35 feet
Flank Speed: 37 kn
Final Disposition: Sold 25 November 1947