For RATING SHIRTS - Click on your Rating Abbreviation below: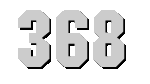 U.S.S. FLUSSER
(DD-368)


Click to view crew list
DD-368 USS Flusser
USS Flusser was built in September 1935 at Kearny, New Jersey. She was commissioned in October 1936, and sailed from New York to her first shakedown cruise in the Western Mediterranean. Returning to the states, she operated along the east coast during 1937 for 5 months, doing patrols and escort services. In July of that year, she was sent to San Diego until 1939. After that, USS Flusser was sent to Pearl Harbor for training and then sent on an escort mission with USS Lexington, which put her at sea when Pearl Harbor was attacked.
She returned to Pearl Harbor and went back to escort duties in the South Pacific before being overhauled for the better part of 1942 and into 1943. Finally, Flesser went back to escort operations and then patrols within the Fijis and Samoa. She was involved in many bombardments during this time. USS Flusser had a brief overhaul in 1944 and then took part in training before returning to active assistance in the war effort. For the rest of 1944 and into 1945, Flusser performed escorts, patrols, and other missions throughout the Pacific. In December 1946, she was decommissioned at Norfolk and sold for scrapping in January 1948.
DD-368 Deployments - Major Events
Add a DD-368 Shellback Initiation
Add a DD-368 Deployment - Major Event
Month
Year
to
Month
Year
Deployment / Event
JUN
1934
-
Keel Date: 4 JUN 1934
at Federal Shipbuilding and Drydock Company
SEP
1935
-
Launch Date: 28 SEP 1935
OCT
1936
-
Commissioned: 1 OCT 1936
APR
1943
-
APR
1943
Guadalcanal Under attack by 100 planes landing troops& equipment
SEP
1943
-
SEP
1943
Bombardment and occupation of Finschaven New Guinea
SEP
1943
-
SEP
1943
Bombardment and landing of troops Lae New Guinea
SEP
1943
-
SEP
1943
Action against Submarine as it tried to evac Lae NG
OCT
1943
-
OCT
1943
Reinforced Finschaven while under fighter/bomber attack
NOV
1943
-
NOV
1943
Bombarded ammo/supply dumps Madang NG
DEC
1943
-
DEC
1943
Bombardment and Troop landings at Cape Gloucetor New Britain
FEB
1944
-
FEB
1944
Bombarded artillary enplacements Hewarth and Singor NG
FEB
1944
-
FEB
1944
Bombarded Pill Boxes Landed troops Los Negros Island
DEC
1946
-
Decommissioned: 16 DEC 1946
DD-368 General Specifications
Class: Mahan class destroyer
Named for: Charles W. Flusser
Complement: 168 Officers and Enlisted
Displacement: 1600 tons
Length: 341 feet 4 inches
Beam: 36 feet
Flank Speed: 37 knots
Final Disposition: Sold 6 January 1948