For RATING SHIRTS - Click on your Rating Abbreviation below: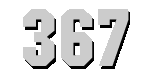 U.S.S. LAMSON
(DD-367)


Click to view crew list
DD-367 USS Lamson
USS Lamson was built at Bath, Maine and commissioned in October 1936. She was sent to the Pacific in mid-1937 where she served for the rest of her career. Lamson was initially stationed at San Diego, but then moved to Pearl Harbor in 1939. While she was patrolling at sea, the December 7 attack on Pearl Harbor occurred that started the Pacific War. In early 1942, she headed to the South Pacific for patrol and escort missions, which she continued through 1943 with occasional combat operations as well. After this, she went on to New Guinea to offer bombardment and other invasion support until early 1944.
USS Lamson was then returned to California for overhaul, and then sent back into the Pacific a few months later. She did patrols and escort services until October 1944, when she joined the Seventh Fleet and helped with escorts to Leyte. At this time, she was damaged by a suicide plane and lost 25 crew members, but she made it back to the U.S. for repairs. Once repaired, she went back to the Pacific and even took part in the occupation of Japan after the war's end before returning home. She was made a target for atomic testing and sank as part of the Able Day detonation in July 1946.
DD-367 Deployments - Major Events
DD-367 General Specifications
Class: Mahan class destroyer
Named for: Roswell Hawkes Lamson
Complement: 158 Officers and Enlisted
Displacement: 1500 tons
Length: 341 feet 4 inches
Beam: 34 feet 8 inches
Flank Speed: 36 Knots
Final Disposition: Sunk 2 July 1946