For RATING SHIRTS - Click on your Rating Abbreviation below: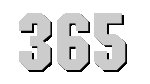 U.S.S. CUMMINGS
(DD-365)


Click to view crew list
DD-365 USS Cummings
USS Cummings was built at New York City, New York and commissioned in November 1936. She initially performed tasks in the Atlantic and was then sent to the Pacific in late 1937. She remained in the Pacific for the next six years, with the exception of one 1939 trip to the Caribbean for fleet maneuvers. She made a cruise to New Zealand, Samoa, and Tahiti in the early part of 1941, but was based in Pearl Harbor and remained in that area during most of the pre-war time. She was in the Navy Yard at Pearl Harbor during the attacks on the area.
USS Cummings was then employed to perform escort services between the U.S. and Hawaii into 1942. Subsequently, she was sent to the South Pacific in May and carried out escort and patrol duties during Guadalcanal and other invasions that were going on at that time. She was overhauled on the West Coast in 1943 and sent back to her duties in the Pacific for the remainder of the war effort. She performed escort for USS Baltimore in July 1944, and brought President Roosevelt on board for a few days during this mission. Cummings was sent back to California after the war, decommissioned in 1945, and sold in July 1947 for scrapping.
DD-365 Deployments - Major Events
DD-365 General Specifications
Class: Mahan class destroyer
Named for: Andrew Boyd Cummings
Complement: 158 Officers and Enlisted
Displacement: 1500 tons
Length: 341 feet 4 inches
Beam: 35 feet
Flank Speed: 36 knots
Final Disposition: Sold 17 July 1947