For RATING SHIRTS - Click on your Rating Abbreviation below: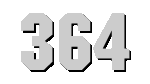 U.S.S. MAHAN
(DD-364)


Click to view crew list
DD-364 USS Mahan
USS Mahan was the name ship for a class of 16 destroyers, and was built at Staten Island, New York. She was commissioned in September 1936 and first performed a shakedown cruise to the Caribbean and South America before returning to the Atlantic briefly. After 1937, she was sent to the Pacific to take part in Fleet training exercises and maneuvers. Mahan was at sea when Pearl Harbor was attacked in December 1941, escorting the Lexington. Upon return, she was involved in reinforcement, patrol, and escort duties on the West Coast and in Hawaiian waters.
In October 1942, USS Mahan was sent to aid in the Guadalcanal campaign, and then on to the Battle of Santa Cruz Islands where she suffered some damage due to a collision with a U.S. ship. In January 1943, she was back in the South Pacific after being sent for repairs. She worked again with escorts, patrols, and reinforcement duties. One more overhaul in 1944 saw Mahan heading back to the central Pacific for a few months before her return to the Seventh Fleet. During her involvement in the landings at Leyte, suicide planes hit three times, and crew members abandoned ship before the USS Mahan was sunk by one of the consorts.
DD-364 Deployments - Major Events
DD-364 General Specifications
Class: Mahan class destroyer
Named for: Alfred Thayer Mahan
Complement: 204 Officers and Enlisted
Displacement: 1460 tons
Length: 341 feet 4 inches
Beam: 34 feet 8 inches
Flank Speed: 35 knots
Final Disposition: Sunk following enemy action 26 October 1942