For RATING SHIRTS - Click on your Rating Abbreviation below: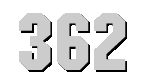 U.S.S. MOFFETT
(DD-362)


Click to view crew list
DD-362 USS Moffett
USS Moffett was built in January 1934 at Quincy, Massachusetts. She was commissioned in August 1936 and initially sailed for Atlantic Fleet operations until 1941. At that time, she was sent to Puerto Rico to handle the guarding against hostility from the French West Indies. Then, she was sent to escort the Augusta, which was carrying President Roosevelt to the Atlantic Charter Conference in Newfoundland. During the first two years of war operations, USS Moffett did patrols and convoy escorts in the Caribbean and South Atlantic. In 1943, she was involved in various attack missions, driving down one submarine and causing another to be scuttled.
In March 1944, Moffett sailed to England to assist with the Normandy invasion before going on to Wales and then Northern Ireland. She returned to New York in May, and was sent back out on an escort to Bizerte and then Oran before being shipped back to Boston in April 1945 for extended repairs. USS Moffett was towed to Charleston for more repairs that May, and remained in the shipyard until the war ended in August. Work was stopped and she was decommissioned in November 1945. Finally, Moffett was sold for scrap in 1947.
DD-362 Deployments - Major Events
DD-362 General Specifications
Class: Porter-class destroyer
Named for: William Moffett
Complement: 194 Officers and Enlisted
Displacement: 1850 tons
Length: 381 feet 1 inches
Beam: 36 feet 11 inches
Flank Speed: 37 knots
Final Disposition: Sold for scrapping 16 May 1947