For RATING SHIRTS - Click on your Rating Abbreviation below: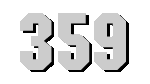 U.S.S. WINSLOW
(DD-359)

THE GALLOPING GREY GHOST
Click to view crew list
DD-359 USS WINSLOW
USS Winslow received its name in honor of Rear Admiral John A. Winslow. The Navy brought her into service upon her commission in February 1937. Her shakedown cruise took her to European waters. From 1938 to 1941, she served with the Pacific Fleet out of San Diego. With tensions escalating in Europe, the Navy brought USS Winslow back to the East Coast in April 1941. She was part of Neutrality Patrols as well as training exercises. She was on convoy escort duty to South Africa when the Japanese attack on Pearl Harbor happened on December 7, 1941.
USS Winslow became part of the Fourth Fleet in the Atlantic. She patrolled areas in the South Atlantic between Brazil and Africa. In April 1944, she provided escort to warships coming out of Boston to the West Indies. She also escorted convoys from New York to the British Islands in mid-1944. She made several round trips before reporting to Charleston, South Carolina, for major overhaul. The overhaul was in anticipation of sending her to the Pacific. After the overhaul, she underwent training in the waters off of Maine. However, before she could report to the Pacific for duty, the war ended. After the war, she operated with the Operational Development Force as AG-127. The Navy decommissioned her in June 1950 and sold her for scrap in February 1959.
DD-359 Deployments - Major Events
Add a DD-359 Shellback Initiation
Add a DD-359 Deployment - Major Event
Month
Year
to
Month
Year
Deployment / Event
DEC
1933
-
Keel Date: 18 DEC 1933
at New York Shipbuilding Corporation Camden NJ
SEP
1936
-
Launch Date: 21 SEP 1936
FEB
1937
-
Commissioned: 17 FEB 1937
NOV
1941
-
Shellback Initiation - 24 NOV 1941 - Atlantic Ocean
AUG
1943
-
Shellback Initiation - 11 AUG 1943 - Atlantic Ocean
JUN
1950
-
Decommissioned: 28 JUN 1950
DD-359 General Specifications
Class: Porter-class destroyer
Named for: Rear Admiral John Ancrum Winslow and Cameron McRae Win
Complement: 238 Officers and Enlisted
Displacement: 1850 tons
Length: 381 feet
Beam: 36 feet 2 inches
Flank Speed: 35 knots
Final Disposition: Sold for scrapping 23 February 1959