For RATING SHIRTS - Click on your Rating Abbreviation below: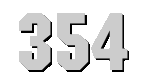 U.S.S. MONAGHAN
(DD-354)

MIGHTY M
Click to view crew list
DD-354 USS MONAGHAN
USS Monaghan received its name in honor of Ensign John R. Monaghan, an officer of the US Navy who died in the line of fire. The Navy brought her into service upon her commission in April 1935. For the first few years of service, she worked the waters around the Atlantic. She transited to Pacific service with a homeport of Pearl Harbor. USS Monaghan was in port when the Japanese attacked on December 7, 1941. She got underway immediately and scored a hit against a small Japanese submarine in the harbor itself.
For the next few months, USS Monaghan patrolled Hawaiian waters and provided escort back to the mainland. She was part of a major strike against the Japanese at the Battle of the Coral Sea in May 1942. The ship made part of the task force that engaged the Japanese at the Battle of Midway in June. A couple of problems kept her out of the active game until February 1943. For the next couple of years, USS Monaghan worked in various campaigns in the Aleutians, Kwajalein, Eniwetok, the Marshalls, Palau, Hollandia, Saipan, and Guam. On December 18, 1944, a typhoon caught her and rolled her to starboard. She sunk immediately. All of her crew, except six men, was lost.
DD-354 Deployments - Major Events
DD-354 General Specifications
Class: Farragut-class destroyer
Named for: John R. Monaghan
Complement: 100 Officers and Enlisted
Displacement: 1500 tons
Length: 341 feet 3 inches
Beam: 34 feet 3 inches
Flank Speed: 36 Knots
Final Disposition: Foundered in storm 18 December 1944