For RATING SHIRTS - Click on your Rating Abbreviation below: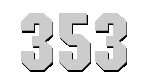 U.S.S. DALE
(DD-353)


Click to view crew list
DD-353 USS DALE
USS Dale received its name in honor of Captain Richard Dale, a famed Navy hero from the American Revolution. The Navy brought her into service upon her commission in June 1935. For part of 1936, she cruised from Norfolk into the Caribbean with a visit to Galveston. After this, she transferred to the Pacific fleet for various duties. She participated in training cruises and naval exercises in waters from Hawaii to Alaska. In October 1939, she moved her homeport from San Diego to Pearl Harbor. She was in harbor with the Japanese struck on December 7, 1941. However, she sustained no damage.
USS Dale took up immediate patrol and opened fire on enemy planes. She brought down at least one. For the next few months, she screened for aircraft carriers and provided escort for convoys. In June, she aided in back up of forces at the Battle of Midway. Prior to Guadalcanal, she provided escort between various islands. She covered the landings at Guadalcanal before returning to Pearl for escort duties later in the year. In 1943, she participated in the raids to regain Attu and Kiska in the Aleutians. She continued to provide screening for various invasions such as Makin, Kwajalein, Eniwetok, the Marshalls, Palau, Ulithi, Hollandia, Saipan, Guam, and the Philippines. The Navy decommissioned her in October 1945 and sold her for scrap in December of the next year.
DD-353 Deployments - Major Events
Add a DD-353 Shellback Initiation
Add a DD-353 Deployment - Major Event
Month
Year
to
Month
Year
Deployment / Event
FEB
1934
-
Keel Date: 10 FEB 1934
at Brooklyn Navy Yard
JAN
1935
-
Launch Date: 23 JAN 1935
JUN
1935
-
Commissioned: 17 JUN 1935
DEC
1941
-
Shellback Initiation - 22 DEC 1941 - Pacific Ocean
NOV
1943
-
Shellback Initiation - 27 NOV 1943 - Pacific Ocean
OCT
1945
-
Decommissioned: 16 OCT 1945
DD-353 General Specifications
Class: Farragut-class destroyer
Named for: Richard Dale
Complement: 160 Officers and Enlisted
Displacement: 1500 tons
Length: 341 feet 3 inches
Beam: 34 feet 3 inches
Flank Speed: 36 knots
Final Disposition: 20 December 1946 Sold