For RATING SHIRTS - Click on your Rating Abbreviation below: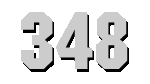 U.S.S. FARRAGUT
(DD-348)


Click to view crew list
DD-348 USS FARRAGUT
USS Farragut received its name in honor of Admiral David Glasgow Farragut, the first full admiral of the Navy. The Navy brought her into service upon her commission in June 1934. She was the first new destroyer in almost fourteen years. After an initial shakedown along the East Coast, she reported for Pacific duty in April 1935. For the next few years, she conducted various operations along the West Coast and in the Caribbean. The Navy reassigned her homeport to Pearl Harbor in October 1940. There, she provided screening for carriers for the most part.
On December 7, 1941, USS Farragut was in port when the Japanese attacked Pearl Harbor. She was able to get underway immediately. For the next few months, she patrolled around Hawaii and provided escort between Hawaii and the mainland. In May 1942, she was part of the Battle of the Coral Sea. She provided screening during the invasions of Guadalcanal and Tulagi. After a minor overhaul, the Navy sent her to Alaska to help take back Attu and Kiska. For the rest of the war, she provided screening and escort duties around the invasions of the Gilberts, the Marshalls, New Guinea, Saipan, and Guam. She also performed radar duty during the Okinawa campaign. The Navy decommissioned her in October 1945 and sold for scrap in August 1947.
DD-348 Deployments - Major Events
DD-348 General Specifications
Class: Farragut-class destroyer
Named for: David Glasgow Farragut
Complement: 160 Officers and Enlisted
Displacement: 1365 tons
Length: 341 feet 3 inches
Beam: 34 feet 3 inches
Flank Speed: 37 knots
Final Disposition: Sold for scrap 14 August 1947