For RATING SHIRTS - Click on your Rating Abbreviation below: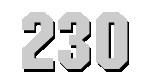 U.S.S. JOHN PAUL JONES
(DD-230)


Click to view crew list
DD-230 USS JOHN PAUL JONES
USS John Paul Jones received its name in honor of Captain John Paul Jones, a Navy hero from the American Revolution. The Navy brought her into service upon her commission in April 1921. For the first couple of years, she participated in various Atlantic operations. In 1923, she transferred to duty in the Pacific. For the next couple of decades, USS John Paul Jones served with the Asiatic Fleet patrolling the Chinese coast. She patrolled the waters of the Yangtze River as well. When the Second World War broke out, her first assignment was part of a picket patrol near Java.
In January 1942, USS John Paul Jones met up with Dutch naval forces. She went on patrol for a submarine that had sunk two Dutch vessels. She, along with other destroyers and cruisers, successfully engaged a massive Japanese convoy in late January. In late February, USS John Paul Jones participated in the Battle of the Java Sea. In May of that year, she set sail for the West Coast. There she took up convoy duties between California and Hawaii for the next couple of years. In May 1944, she reported to the East Coast where she took up convoy runs to Europe, provided training to new submarines, and served as cover for a tanker group. The Navy decommissioned her in November 1945 and sold her for scrap in October 1947.
DD-230 Deployments - Major Events
Add a DD-230 Shellback Initiation
Add a DD-230 Deployment - Major Event
Month
Year
to
Month
Year
Deployment / Event
DEC
1919
-
Keel Date: 23 DEC 1919
at William Cramp and Sons
SEP
1920
-
Launch Date: 30 SEP 1920
APR
1921
-
Commissioned: 19 APR 1921
DEC
1941
-
Shellback Initiation - 13 DEC 1941 - Atlantic Ocean
DEC
1941
-
Shellback Initiation - 13 DEC 1941 - Pacific Ocean
NOV
1945
-
Decommissioned: 5 NOV 1945
DD-230 General Specifications
Class: Clemson-class destroyer
Named for: John Paul Jones
Complement: 145 Officers and Enlisted
Displacement: 1215 tons
Length: 314 feet 4 inches
Beam: 30 feet 8 inches
Flank Speed: 35 knots
Final Disposition: Sold for scrap on 5 October 1947