For RATING SHIRTS - Click on your Rating Abbreviation below: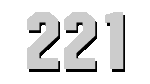 U.S.S. SIMPSON
(DD-221)


Click to view crew list
DD-221 USS SIMPSON
USS Simpson received its name in honor of Rear Admiral Edward Simpson who served in the US Navy during the Mexican-American War and the Civil War. The Navy brought her into service upon her commission in November 1920. Her first assignment was participating in training exercises with the Pacific Fleet. She reported for duty in the Mediterranean in June 1922. For the year and a half, the ship served as part of the American presence in the Eastern Mediterranean. For the next seven years, she participated in various patrols and operations in the waters off the Chinese coast. She spent most of the 1930s off the West Coast with the Pacific Fleet.
Starting in 1939, USS Simpson served as part of the Neutrality Patrol. She escorted convoys to Iceland before the US entered the Second World War and extended those duties to Great Britain afterwards. For the next few years, she escorted convoys to North Africa and various points in Europe. In December 1943, she briefly changed to a fast transport, designated as APD-27. In January, she returned to patrol and convoy duty. In May 1945, the Navy reclassified her as a miscellaneous auxiliary with designation AG-97. After serving as a training vessel for a year, the Navy decommissioned her in March 1946 and sold her for scrap later that year.
DD-221 Deployments - Major Events
DD-221 General Specifications