For RATING SHIRTS - Click on your Rating Abbreviation below: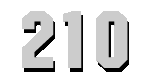 U.S.S. BROOME
(DD-210)

WE SWEEP THE OCEANS
Click to view crew list
DD-210 USS BROOME
USS Broome received its name in honor of Lieutenant Colonel John Broome of the Marine Corps. The Navy brought her into service upon her commission in October 1919. In 1920, the ship voyaged around Europe in both Atlantic and Mediterranean waters. She reported for duty in the Pacific at the end of 1920. The Navy decommissioned her in December 1922. The Navy brought her out of mothballs in February 1930. For most of the rest of the 1930s, she performed various operations in the Pacific. In May of 1939, the Navy sent her to serve in the Atlantic.
Up until the US entered the Second World War, USS Broome served with the Neutrality Patrol and escorted convoys to Iceland. After Pearl Harbor, the ship's main role was in Atlantic waters performing various duties. She provided escort for convoys and performed patrols along the Eastern Seaboard. The ship trained sailors in the waters off the East Coast as well as Iceland, Canada, and the Caribbean. She provided escorts for convoys going across the Atlantic as well. In May 1945, the Navy redesignated her AG-96 and sent her to serve with the Operational Training Command. The Navy decommissioned her in May 1946 and sold her in November of that year.
DD-210 Deployments - Major Events
DD-210 General Specifications