For RATING SHIRTS - Click on your Rating Abbreviation below: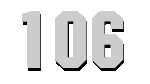 U.S.S. CHEW
(DD-106)


Click to view crew list
DD-106 USS CHEW
USS Chew received its name in honor of Captain Samuel Chew, a Navy hero from the Revolutionary War. The Navy brought her into service in December 1918. For her first major cruise, she provided support during the first transatlantic seaplane flight in April 1919. Before she returned to the United States, she made a voyage through the Mediterranean. The Navy decommissioned her in June 1922.
As war broke out in Europe, the Navy brought her out of mothballs in October 1940. She reported for duty at Pearl Harbor in December of that year. For the most of 1940, she patrolled and conducted training missions. USS Chew was in harbor when the Japanese attacked on December 7, 1941. She brought down one enemy plane during the attack. Two of her crew lost lives doing rescue work on the USS Pennsylvania. As she was undamaged, she began patrols immediately. She made eight different contacts and set depth charges for all. For the remainder of the war, the Navy utilized her for patrols, escort, and submarine training. She made a few voyages between Hawaii and the West Coast as well. The Navy decommissioned her in October 1945 and sold her for scrap in 1946. She earned one battle star during the Second World War.
DD-106 Deployments - Major Events
DD-106 General Specifications