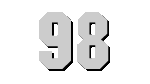 U.S.S. KWAJALEIN
(CVU-98)


Click to view crew list
Launched and commissioned in 1944, Kwajalein was a Casablanca-class escort carrier during World War II. She was part of the US Pacific Fleet and later the Pacific Reserve Fleet, participating in the Philippines campaign and Operation Magic Carpet. She earned two battle stars for her participation in World War II.
Career Highlights
Kwajalein started her role in WWII carrying passengers, fuel, planes, and other cargo to carriers in Espiritu Santo. She transported some of the aircraft to Guam and returned to the US with salvaged Japanese equipment. After undergoing repairs in San Diego, she sailed back to the South Pacific as a replenishment carrier, assisting carriers as they prepared for raids on Manila and the Visayas. Providing replenishment planes to larger carriers proved vital for strikes on Formosa and the coast of China. In the spring and summer of 1945, she participated in three cruises carrying aircraft from Pearl Harbor to the Pacific.
After the war, she transported troops from the Pacific Islands to the United States through Operation Magic Carpet. She made four round-trip voyages across the Pacific. In 1946 she sailed to Washington State where she was decommissioned and placed in the Pacific Reserve Fleet. She was sold for scrap in 1960 and scrapped in Japan.
CVU-98 Deployments - Major Events
CVU-98 General Specifications