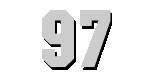 U.S.S. HOLLANDIA
(CVU-97)


Click to view crew list
Part of the US Pacific Fleet, Hollandia was a Casablanca-class escort carrier launched and commissioned in 1944. During her career, she participated in the Battle of Okinawa and Operation Magic Carpet. For her service, she earned two battle stars.
Career Highlights
Hollandia began her military career transporting replacement aircraft to Espiritu Santo with stops in Manus Island and Guadalcanal. She completed several cruises to bases in the South Pacific, transporting men and supplies. When the assault on Okinawa began, she sailed to join the action, carrying troops and support. In the spring of 1945, she returned to San Diego with cargo and passengers. Returning to action a few weeks later, she brought replacement aircraft to Pearl Harbor. She joined the 3rd Fleet and provided supplied and replacements to carriers directly involved in the heavy assault of Japan.
After the war, she participated in Operation Magic Carpet, transporting troops from the Pacific back to the United States. During this time, she made four voyages, before returning to San Pedro, CA. She sailed for Puget Sound and was decommissioned in early 1947. She was reclassified as CVU-97 in the late spring of 1955. At the end of 1960, she was sold for scrap.
CVU-97 Deployments - Major Events
CVU-97 General Specifications