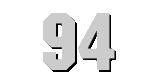 U.S.S. LUNGA POINT
(CVU-94)


Click to view crew list
USS LUNGA POINT (CVU-94)
Before being classified as CVU-94, USS Lunga Point was classified as CVE-94. She was an Casablanca-class aircraft carrier built and active toward the end of World War II, for which she earned five battle stars and a Presidential Unit Citation. Highlights of her service are as follows:
After her shakedown cruise in 1944, Lunga Point began her service duties by transporting new bombers to the South Pacific and returning with damaged aircraft.
She then steamed for Lingayen Gulf in the Philippines to support Army landings; she was attacked more than a dozen times. During her stay there, her aircraft flew several dozen sorties against enemy targets.
Next, the US forces closed in on Iwo Jima, a strategic Japanese island, and Lunga Point was there. She was attacked repeatedly by Japanese aircraft but sustained only minor damage.
After the success at Iwo Jima, the carrier was sent to support the next invasion, this one at Okinawa, which included flying raids against enemy stations on the Ryukyu Islands in pre-invasion operations.
Some of Lunga Point's last missions were to return POWs of different nationalities to Okinawa, where arrangements to return them home were made.
She was reclassified as CVU-94 on June 12, 1955 and AKV-32 on May 7, 1959. She was sold for scrap in 1960.
CVU-94 Deployments - Major Events
CVU-94 General Specifications