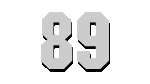 U.S.S. TAKANIS BAY
(CVU-89)


Click to view crew list
USS Takanis Bay was originally classified as CVE-89. She was an Casablanca-class aircraft carrier built and active at the end of World War II. Because the carrier came so late to the war, she did not see much action, having been commissioned in April 1944.
Takanis Bay's crew completed their shakedown cruise off the coast of San Diego and operated with Fleet Air, West Coast, until the Japanese surrender 16 months after she was first commissioned. During that time, while hostilities continued, she served mostly to qualify pilots for carrier operations.
After the war ended, Takanis Bay steamed for her new assignment in Hawaii. At that point, she began serving mainly to bring servicemen home from the Pacific theater, making several trips back and forth across the Pacific for this purpose. The carrier was part of Operation "Magic Carpet," which brought home thousands of servicemen after their presence was no longer required in locations such as Pearl Harbor, Iwo Jima, Okinawa, the Philippines, the Marshall Islands, and other strategic locations in the South Pacific.
In 1946, her work finished, the carrier was transferred to Puget Sound in Washington State and decommissioned. She was later reclassified as CVU-89 and was eventually sold for scrap in 1960.
CVU-89 Deployments - Major Events
CVU-89 General Specifications