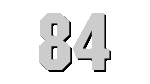 U.S.S. SHAMROCK BAY
(CVU-84)

MIGHTY ROCK
Click to view crew list
USS Shamrock Bay began her mission as (CVE-84) and was reclassified to CVU-84 on June 12, 1955.
Her History
Shamrock Bay was an Casablanca-class aircraft carrier built and active during World War II. A busy carrier, she earned three battle stars for her brief but important wartime service. Below are highlights of her activities:
Shamrock Bay at was part of the Atlantic Fleet in her early days, transporting planes and personnel to Casablanca, Morocco, and back.
Instead of operating in the South Atlantic as planned, she was transferred to the Pacific Fleet to replace carriers lost in the Philippines.
Between December 1944 and January 1945, the carrier was part of two different task groups during the Lingayen Gulf operation. Shamrock Bay escaped unscathed; she took on planes belonging to other carriers that had been damaged by kamikaze strikes.
After the Philippines were secured, the carrier moved on to the waters south of Japan to support the assaults on Iwo Jima and Okinawa. Her planes flew over a thousand sorties in these operations and she also survived a typhoon.
After the Japanese surrender, Shamrock Bay participated in Operation "Magic Carpet," ferrying thousands of returning veterans home from the Pacific. She was decommissioned in 1946 and sold for scrap in 1958.
CVU-84 Deployments - Major Events
CVU-84 General Specifications