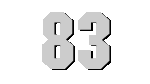 U.S.S. SARGENT BAY
(CVU-83)


Click to view crew list
Sargent Bay was launched and commissioned in 1944 after a brief allocation to the United Kingdom and a reallocation to the United States. She was part of the US Pacific Fleet and the Atlantic Reserve Fleet. For her participation in the invasion of Iwo Jima, Battle of Okinawa and Operation Magic Carpet, she earned six battle stars.
Career Highlights
She joined the 3rd Fleet in Pearl Harbor in the summer of 1944, later setting sail for Eniwetok and Manus Island. Sargent Bay participated in replenishment groups for carriers off the Philippines, providing fuel and aircraft to the other carriers. She provided air support off Iwo Jima and supported ground troops and participated in anti-aircraft and anti-submarine patrols. Off of Okinawa, she participated in similar roles.
She returned to the States for repairs; arriving in California in the summer of 1945. When her repairs were completed, she transported troops from Hawaii, Eniwetok and Okinawa back to the U.S. She sailed to Boston and was deactivated in the spring of 1946. In the summer, she was decommissioned and placed in the Atlantic Reserve Fleet. In 1955, she was reclassified as CVU-83. However, three years later, she was sold for scrap and officially destroyed in 1959.
CVU-83 Deployments - Major Events
CVU-83 General Specifications