For RATING SHIRTS - Click on your Rating Abbreviation below: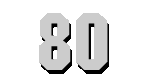 U.S.S. PETROF BAY
(CVU-80)


Click to view crew list
USS PETROF BAY CVU-80
Petrof Bay was a Casablanca-class escort carrier launched and commissioned in 1944 in Vancouver, Washington. Her service during World War II earned her five battle stars along with a Presidential Unit Citation.
Career Highlights
Petrof Bay began her career in San Diego where she transported servicemen, aircraft and cargo to Espiritu Santo. Next, she replenished aircraft to Task Force 58 before conducting a strike against Truk. She dropped off aircraft and received an overhaul before returning to the US.
During her career, she participated in the following operations and assaults:

Part of Taffy 3 on attack against Peleliu Island
Participation in the Battle of Leyte Gulf to liberate the Philippines
Air support groups in support of the Battle of Leyte Gulf, in addition to repeated strikes on the enemy. She played a key role in the success of this battle
Attacks on Iwo Jima, supplying troops and providing air support
Invasion of Okinawa, providing combat strikes, anti-aircraft fire, daily air strikes and patrols, and antisubmarine patrol
After Japanese surrenders, thus ending the war, Petrof Bay returned to Pearl Harbor with servicemen. She repeated this journey several times, bringing troops home to the US. She was altered to enable her to carry more servicemen home.
After the war, she was decommissioned and joined the Atlantic Reserve Fleet. In 1958, she was sold for scrap.
CVU-80 Deployments - Major Events
CVU-80 General Specifications