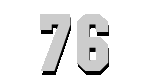 U.S.S. KADASHAN BAY
(CVU-76)


Click to view crew list
Kadashan Bay was a Casablanca-class escort carrier launched in 1943 and commissioned in 1944. She is named for Kadashan Bay in Alaska. For her service during World War II, she earned two battle stars.
Career History
Kadashan Bay left San Diego for Espiritu Santo, bringing over 150 aircraft with her. After a stop in Pearl Harbor, she continued to Tulagi and the Palaus. She participated in many operations and invasions including:

Two deployments to Espiritu Santo
September 1944 Palaus assault
Pre-invasion attack in Peleliu
Support for Philippine operation
Raids and strikes off Samar, the famous Battle off Samar initiated by one of her patrol pilots. This strike managed to cripple the Japanese and encourage their surrender soon after.
Luzon landings and air attack
She transported aircraft and servicemen around the Pacific Islands and was assigned to replenishment duties before the Japanese surrendered. After the war, she participated in Magic Carpet duties, transporting servicemen from Guam to San Francisco and then from the other Pacific Islands to American soil.
She was decommissioned and placed in the Atlantic Reserve Fleet in 1946. Like many of the other escort carriers she served with, she was sold for scrap in 1959.
CVU-76 Deployments - Major Events
CVU-76 General Specifications