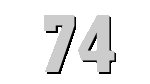 U.S.S. NEHENTA BAY
(CVU-74)


Click to view crew list
Nehenta Bay was a Casablanca-class escort carrier launched in 1943 and commissioned in 1944 in Vancouver, Washington. Her service during World War II earned her seven battle stars.
Service History
Nehenta Bay began her career carrying servicemen and airplanes from San Francisco to Pearl Harbor. She repeated this journey several times, carrying reinforcements, supplies, damaged airplanes and wounded soldiers.
She completed combat training and set sail for Pearl Harbor to participated in the assault on the Marianas. Nehenta Bay assisted in antisubmarine and air patrols over the South Pacific, including Guam and Saipan. She aided the 3rd Fleet in replenishment operations in 1944-1945 which allowed the capture of Palau and the Philippines.
After repairs and an overhaul in San Diego, she returned to the South Pacific to help train pilots and participate in the assault of Okinawa. She guarded oilers as the 3rd Fleet attacks Japan. Further she participated in operations in the Aleutians and Japan, patrolling the area while leaving supplies for POWs.
Like the other escort carriers, she transported servicemen from the South Pacific to the US for operation Magic Carpet. She was deactivated at the beginning of 1946 and placed in the Atlantic Reserve Fleet. In 1960, she was sold for scrap.
CVU-74 Deployments - Major Events
CVU-74 General Specifications