For RATING SHIRTS - Click on your Rating Abbreviation below: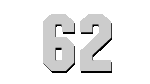 U.S.S. NATOMA BAY
(CVU-62)


Click to view crew list
Natoma Bay is a Casablanca-class escort carrier launched and commissioned in 1943. For her service in World War II, she earned seven battle stars.
Service History
Natoma Bay began her service transporting aircraft and servicemen from San Diego to Hawaii, before participating in the invasion of the Marshall Islands. She participated in antisubmarine and air patrols during this time in operations around the Marshalls. Along with other escort carriers, she supported air strikes and cover over New Ireland before continuing to New Guinea. She helped destroy Japanese installations through air patrols and other support. She joined Manila Bay and other escort support carriers in the Battle of the Philippine Sea.
After returning to San Diego to train and qualify servicemen, she returned to the South Pacific to assist in the invasion of the Philippines. Participating in the invasion of the Leyte Gulf, she assisted in an amphibious assault providing support for ground forces in addition to air cover. She also participated in the Battle off Samar, the assault of Iwo Jima, Okinawa, and many other battles in the South Pacific, playing key roles in each invasion and mission.
In 1945, she navigated through a typhoon and incurred severe damage. She sailed for Guam for repairs before heading back to the US. After the repairs, she helped ferry servicemen home from the South Pacific. She was then transferred to the Atlantic Reserve Fleet. In 1959, she was sold for scrap.
CVU-62 Deployments - Major Events
CVU-62 General Specifications