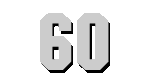 U.S.S. GUADALCANAL
(CVU-60)


Click to view crew list
Guadalcanal is a Casablanca-class escort carrier launched and commissioned in 1943 in Vancouver, Washington. Her impressive military service in World War II earned her three battle stars and a Presidential Unit Citation.
Career History
Guadalcanal began her career qualifying pilots in San Diego before leaving for the East coast. Once on the East Coast, she served as the flagship of TG22.3, tasked to do antisubmarine duty in the North Atlantic. She was successful, destroying several U-boats. With several other escort carriers, she participated in destroying several more U-boats in the area around Madeira and the Azores. After a brief respite in Norfolk for repairs, she headed for the coast of Africa.
When she returned to battle, she participated in the capture of U-505, an enemy warship caught by the Navy, the first of which since 1815. This helped earn her a Presidential Unit Citation. She continued antisubmarine patrols after her return to the US, this time sailing for the Caribbean, including Bermuda and Cuba. There she also participated in training for pilots and antisubmarine drills. By the time she was decommissioned, she had trained over four thousand pilots.
She was decommissioned in 1955 and placed in the Atlantic Reserve Fleet. In 1958, she was sold for scrap.
CVU-60 Deployments - Major Events
CVU-60 General Specifications