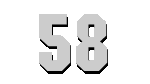 U.S.S. CORREGIDOR
(CVU-58)


Click to view crew list
Corregidor is a Casablanca-class escort carrier launched and commissioned in 1943 from the base of the Auguilla Bay.
Career Highlights
Part of the Navy's Pacific Fleet, Corregidor's first mission included air strikes over the Gilbert Islands during the Winter of 1943. After a brief respite in San Diego, she returned to battle and provided air cover in the Marshall Islands. She provided further air cover throughout the South Pacific, participating in:
Air operations in Hollandia
Antisubmarine patrols at Manus Island
Anti-aircraft support and air patrols as part of the Saipan invasion
Logistics near Eniwetok
Support for attack on Guam
After an overhaul, she participated in qualifying pilots in Pearl Harbor and conducted antisubmarine patrols around Pearl Harbor and the West Coast of the US. She conducted further antisubmarine missions from Pearl Harbor to Eniwetok to the Marshall Islands.
After the war, she served as a training ship in Pearl Harbor, sailing between Hawaii and San Diego to transport servicemen. She was decommissioned in 1946. In 1951, she returned to service to help transport servicemen, aircraft and supply cargo to countries participating in NATO. Corregidor also brought cargo to servicemen in Korea and supported reconnaissance missions in Italy during the Lebanon crisis in 1958. She was decommissioned again and scrapped in 1959.
Awards
For her service in World War II, Corregidor earned four battle stars.
CVU-58 Deployments - Major Events
CVU-58 General Specifications