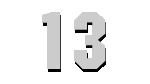 U.S.S. CORE
(CVU-13)


Click to view crew list
Core was launched and commissioned in 1942 as a carrier specializing in antisubmarine warfare and supply transportation.
Service History
Core began her career qualifying pilots on the West and East Coasts. She served as the center of a hunter-killer group that provided cover during the battle of the Atlantic. She continued to play an important role as a hunter-killer participant in three separate patrol that sent her all over the Atlantic and Caribbean. She also helped carry aircraft and servicemen across the Atlantic to places in the UK and Caribbean. Before she returned to New York for repairs, she participated in Operation Teardrop, which help sink U-546.
She set sail for San Diego in 1945, carrying aircraft and personnel to their destination at Pearl Harbor and Samar. She continued transport duty between Alameda, California, Seattle, and Yokosuka, Japan. She participated in "Magic Carpet" duty, ferrying servicemen back from the Pacific to their home bases State side.
She was place out of commissioned in 1946. In 1955 she was redesignated a helicopter escort carrier and in 1958, she became a utility carrier. She was sold for scrap in 1971.
For her service during World War II, she earned a single battle star.
CVU-13 Deployments - Major Events
CVU-13 General Specifications