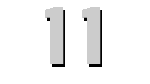 U.S.S. CARD
(CVU-11)


Click to view crew list
Card is a Bogue-class escort aircraft carrier that was launched and commissioned in 1942.
Service History
Card began her career in the Chesapeake Bay where she helped train and ferry aircraft and soldiers for the invasion of North Africa. Participating in World War II, she played a key role in destroying German submarines. She continued to play an important role as sub-hunter throughout the duration of the War.
In 1944, she returned to Norfolk for repairs and then set out on another antisubmarine mission to the Caribbean. When this mission was finished, she carried soldiers and aircraft to Guantanamo Bay, Pearl Harbor and Guam. She also participated in "Magic Carpet" duty, returning soldiers from the Pacific to the West coast of the US.
After the war, she was decommissioned and placed on reserve. For her efforts during WWII, she earned a Presidential Unit Citation and three battle stars.
She was reactivated in 1958 for the Vietnam War. Here she operated under Military Sea Transportation Service with a civilian crew to transport aircraft. It was during this service, as she was anchored in Saigon, that the enemy planted a bomb that blew up her hull. She was repaired and put back into service later in 1964.
In 1970, she was put out of commission permanently and sold for scrap.
CVU-11 Deployments - Major Events
CVU-11 General Specifications