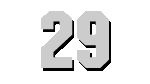 U.S.S. BATAAN
(CVL-29)

IT TAKES A FIRST CLASS FIGHTING MAN
TO MAN A SHIP THAT IS CALLED BATAAN!
Click to view crew list
USS Bataan (CVL-29) was an Independence-class light aircraft carrier commissioned into the Navy in 1943 in Camden, New Jersey.
World War II
As part of the Pacific Fleet, her planes helped support attacks on New Guinea, Truk, Satawan, Ponape, Saipan, Mariana Islands, Bonins, and the Battle of the Philippine Sea. Following this activity, Bataan returned to the U.S. for necessary repairs and overhaul.
Once she was repaired, Bataan rejoined the conflict by providing support for the invasion of Okinawa where she helps sink the Yamato and I-56. After participating operations against the Japanese home islands, she retired back to the States. She was deactivated in 1947.
Korea
She returned to battle during the Korean War in 1951. Dusted off and ready for action, she reported for duty in Bremerton, Washington and set off for Tokyo Bay, loaded with cargo and personnel. After participating in air exercises and training off the coast of Okinawa, she began to sail between Japan and Korea, hauling supplies and personnel and administering strikes.
For her service in both wars, she earned a total of 13 battle stars (6 for WWII and 7 for the Korean War).
After returning to the States for the final time, she was decommissioned and sold for scrapping in 1961.
CVL-29 Deployments - Major Events
Add a CVL-29 Shellback Initiation
Add a CVL-29 Deployment - Major Event
Month
Year
to
Month
Year
Deployment / Event
AUG
1942
-
Keel Date: 31 AUG 1942
at New York Shipbuilding Corporation
AUG
1943
-
Launch Date: 1 AUG 1943
NOV
1943
-
Commissioned: 17 NOV 1943
APR
1944
-
Shellback Initiation - 17 APR 1944 - Pacific Ocean
SEP
1945
-
OCT
1945
Homeward Bound
OCT
1945
-
OCT
1945
Panama Canal transit - eastbound
JUL
1951
-
JAN
1952
Regular Overhaul
APR
1952
-
AUG
1953
korean war
APR
1954
-
Decommissioned: 9 APR 1954
NOV
2001
-
JUN
2002
North Atlantic-Med-Indian Ocean
CVL-29 General Specifications
Class: Independence-class aircraft carrier
Complement: 156 Officers and 1372 Enlisted
Displacement: 11120 tons
Length: 622.5 feet
Beam: 109 feet 2 inches
Draft: 26 feet
Final Disposition: Sold for scrapping in May 1961