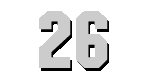 U.S.S. MONTEREY
(CVL-26)


Click to view crew list
USS Monterey (CVL-26) was converted from a light cruiser to an Independence-class light aircraft carrier in Camden, New Jersey in 1941. It was launched and commissions two years later.
WWII Operations
Her first operation was the Gilbert Islands invasion in November of 1943. Following this, she played an integral role in the following operations:
Marshall Islands
Japanese attacks in Central Pacific
Japanese attacks in New Guinea
Marianas invasion
Battle of the Philippine Sea
Strikes on Wake Island and the Philippines
Battle of Leyte Gulf
Invasion of Okinawa
Though she survived this battles and invasions, a typhoon caused serious enough damage to her that she had to sail back to the U.S. for repairs. After she was repaired and cleared for battle, she took part in the invasions that secured Okinawa and ferried veterans home from battle.
Service Between Wars
Between wars, Monterey spent her time in the Atlantic, ferrying Italian men to the United States. She was decommissioned in 1947.
Korean War
Monterey was recommissioned in 1950 for the Korean War. She acted as a training carrier in Pensacola, Florida until 1955. She joined the Reserve Fleet in 1956. In 1959, she was reclassified as transportation for aircraft. In 1971, she was sold for scrap.
CVL-26 Deployments - Major Events
Add a CVL-26 Shellback Initiation
Add a CVL-26 Deployment - Major Event
Month
Year
to
Month
Year
Deployment / Event
FEB
1941
-
JAN
1953
Guantanamo Bay
DEC
1941
-
Keel Date: 29 DEC 1941
at New York Shipbuilding Corporation
FEB
1943
-
Launch Date: 28 FEB 1943
MAR
1943
-
JUN
1943
Overhaul at Bremerton 1943
JUN
1943
-
Commissioned: 17 JUN 1943
DEC
1943
-
Shellback Initiation - 6 DEC 1943 - Pacific Ocean
APR
1944
-
JUN
1945
Middle Pacific
JUL
1944
-
Shellback Initiation - 13 JUL 1944 - Pacific Ocean
JAN
1955
-
JAN
1957
Naval Training Command Pensacola FL Pilot Qualifications
JAN
1956
-
Decommissioned: 16 JAN 1956
CVL-26 General Specifications
Complement: 1 569 officers and men
Displacement: 11000 tons
Length: 622.5 feet
Beam: 71.5 feet
Draft: 26 feet
Flank Speed: 31 Knots