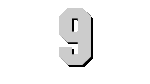 U.S.S. BOGUE
(CVHE-9)


Click to view crew list
USS Bogue (CVHE-9)
USS Bogue was classified as an AVG-9, ACV-9 and CVE-9 before taking on her known classification and being commissioned in 1942. She joined the Atlantic Fleet in early 1943 and was the leader of the group involved with anti-submarine warfare. She made three cruises across the Atlantic without sinking any enemy submarines, but on her fourth journey overseas, she was successful in sinking U-569.
During her 5th deployment, she took town two German submarines, but the 8th patrol was likely the most successful. She sank three submarines and then took a short break in early 1944 to carry servicemen from the Army to Scotland.
She returned to the anti-submarine operations in March of that year, and embarked on a cruise that lasted until July. Bogue then operated on training missions in Rhode Island and Bermuda until she was sent on a replenishment mission to England with Army planes in tow. She saw more ASW in 1945, leaving her with a record of 13 submarines sank during her efforts. She was moved to the Pacific after the war was over, sent to Guam, and then to Alaska. Finally, she joined the Magic Carpet operation before being decommissioned and stricken from the Naval Register in 1959.
She was given three battle stars and a Presidential Unit Citation for her WWII service.
CVHE-9 Deployments - Major Events
CVHE-9 General Specifications