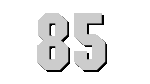 U.S.S. SHIPLEY BAY
(CVHE-85)


Click to view crew list
Launched and commissioned in 1944, USS Shipley Bay (CVHE-85) was a Casablanca class escort carrier. She sailed to Pearl Harbor to transport planes and pilots to the South Pacific and back, in the end carrying almost 500 aircraft.
War Service
She then served as a replenishment carrier, bringing reinforcements in the form of pilots, aircrafts or ammunition, to carriers in the Pacific. She participated in a total of three resupply missions until she returned to Pearl Harbor to serve as a training carrier.
In the spring of 1945, she left Pearl Harbor to sail to Okinawa to participate in combat. Her planes attacked Japanese supply dumps, radar installations, and caves. Her aviation gasoline tanks were damaged while she tried to get gasoline from Cache.
After the repairs were made, she sailed back to Okinawa with other escort carriers to launch strikes against the islands of Miyako Shima and Ishigaki Shima. She returned to San Diego for repairs before taking off again to participate in Operation Magic Carpet, to bring troops home from overseas installations. For her service, she earned 2 battle stars.
Decommissioning
She sailed to Boston in 1946 and was decommissioned and deactivated. She was placed in the Atlantic Reserve Fleet until she was sold for scrap in 1959.
CVHE-85 Deployments - Major Events
CVHE-85 General Specifications