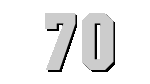 U.S.S. FANSHAW BAY
(CVHE-70)


Click to view crew list
USS Fanshaw Bay (CVHE-70)
USS Fanshaw Bay was commissioned in December of 1943 as CVE-70, and set sail from San Diego toward Majuro for anti-submarine patrols and air searches. The ship then returned to Pearl Harbor after only 10 days to undergo more training and get replenishments. In May, she left for Eniwetok and prepared for the Saipan operation, which took place in June. After this event, she had taken much damage and was sent to Pearl Harbor for repairs. She then sailed on to Manus in August of 1944 to be trained for the Morotai invasion.
Fanshaw Bay was returned to Manus for replenishment and then to San Diego for more repairs in late 1944. The vessel took on training and patrol duties in Hawaii and then was sent to help with Okinawa in 1945. She provided support between Okinawa and Taiwan, and provided minesweeping air cover in the East China Sea.
Fanshaw Bay then sailed to Alaska and then went on to occupy northern Japan until September of 1945. She returned to Tacoma where she was placed out of commission in 1946, and was sold for scrapping in September of 1959.

She was given five battle stars and the Presidential Unit Citation for her service in WWII.
CVHE-70 Deployments - Major Events
CVHE-70 General Specifications