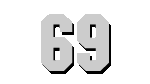 U.S.S. KASSAN BAY
(CVHE-69)


Click to view crew list
USS Kassan Bay was commissioned in December of 1943 as CVE-69, reporting for duty in San Francisco to transport a large group of cargo planes and passengers that were en route to Pearl Harbor. She then sailed for Norfolk after returning to the states, and was overhauled and put to work on the East Coast. Her first voyage was to Casablanca, taking cargo planes and returning with Block Island survivors in June. She left Rhode Island in the end of June and was engaged in antisubmarine warfare and patrol operations in the Mediterranean. Then, she departed to the French Rivera, where she supported the assault on South France. She headed back to Norfolk after that assignment ended.
Kassan Bay was then placed in the Pacific Fleet and sent back to San Diego in January 1945. She did transport and replenishment cruises after this. In June, she was put back on ASW patrols in the Marshall Islands and Marianas, and then returned to Guam when the surrender came in August.
She helped in the Magic Carpet operation until December. In 1946, she arrived in Boston, decommissioned, and became part of the Atlantic Reserve Fleet. She was reclassified CVHE-69 in 1955 and sold for scrap in 1960.
Kassan Bay was given one battle star for service in World War II.
CVHE-69 Deployments - Major Events
CVHE-69 General Specifications