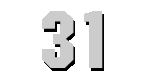 U.S.S. PRINCE WILLIAM
(CVHE-31)


Click to view crew list
USS Prince William (CVHE-31)
USS Prince William was commissioned in April of 1943 and used for transport missions in the Pacific Fleet. She ferried planes and personnel to bases in the Pacific, providing services wherever they were needed. The ship was then reclassified in July and sent to operate between the West Coast and islands in the South and Central Pacific until the spring of 1944.
After this, the vessel was sent back to San Diego for training and then went on another ferry assignment, this one to Australia, which brought her home in May. She was sent to the Atlantic Fleet at this time.
Prince William was subsequently used for qualifying pilots in the Chesapeake Bay area. She resumed ferry services in August of 1943, heading to Casablanca with planes and servicemen in tow. She brought back worn parts and engines from aircraft, and was moored until October. She stayed there until January, qualifying pilots and then was sent to Key West for more training operations.
In May, she returned to Norfolk, and was then sent back to the Pacific Fleet for ferrying duties, as well as Magic Carpet operations. She was decommissioned in 1946, reclassified as CVHE-31 and then stricken from the Naval Register in 1959.
CVHE-31 Deployments - Major Events
CVHE-31 General Specifications