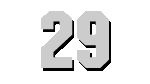 U.S.S. SANTEE
(CVHE-29)


Click to view crew list
USS Santee was commissioned in October of 1940, and served in the Atlantic. She was carrying oil for an Argentina, Newfoundland secret airdrome when the neutrality of America ended in December of 1941. The ship was sent back to Norfolk to be converted into an aircraft carrier, which was completed in 1942.
In August, the vessel was commissioned as an escort carrier, and headed for the coast of Africa. The ship encountered issues, but was repaired and kept operating to help in the war efforts. The Santee continued her work, heading for the coast of Brazil and then the south Atlantic.
Throughout that year, Santee was involved in many different operations and support missions, making convoy runs as well. In 1944, the ship continued convoy operations and replenishment cruises to help with the war effort. Early 1945 saw more repairs for the ship, which then headed back to Pearl Harbor, on to the Caroline Islands, and the Philippines.
Okinawa and Iwo Jima were her next missions, and she also helped to evacuate ex-POWs in the fall of 1945. After some 'Magic Carpet' duty bringing home veterans, the ship was placed on reserve in Boston Harbor, reclassified, and struck from the navy list in March 1959. She was sold for scrapping that December.
CVHE-29 Deployments - Major Events
CVHE-29 General Specifications