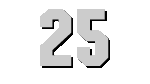 U.S.S. CROATAN
(CVHE-25)


Click to view crew list
USS Croatan was commissioned in April of 1943, setting sail for Norfolk in July of the same year. She was the flagship for an anti-submarine warfare hunter-killer operation, sailing in the Atlantic to support the movement of convoys. In September, she returned to Norfolk and was then used for ferrying between October and December of 1943.
The vessel went on antisubmarine patrols again in January and February 1944, providing testing for the Naval Research laboratory as well. Further patrols followed, until August when she was overhauled and tested.
She sailed for more ASW training at Guantanamo Bay and Bermuda, and offered air support for an eastbound task force, which brought her back to New York in February 1945. She spent a month qualifying pilots in operations and then sailed from Virginia to a patrol intercepting German submarines.
This mission proved very successful, sinking two submarines on the tour. From September to November, after another overhaul, Croatan qualified aviators in Rhode Island, and then took two transatlantic cruises to bring troops home from France. She was decommissioned in 1946, reactivated and assigned to MSTS and manned by a civilian crew in 1958. She operated this way into 1961.
CVHE-25 Deployments - Major Events
CVHE-25 General Specifications