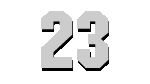 U.S.S. BRETON
(CVHE-23)


Click to view crew list
USS Breton (CVHE-23)
USS Breton was commissioned in April of 1943, and took her first voyage as an aircraft carrier in May. She offered training for aviation squadrons for three months before being reclassified as an escort carrier in July. Breton was ordered to report to the South Pacific for further training exercises and became an essential part of the logistics that supported operations in the Pacific. Air support and escort services were popular orders for this vessel, as was transport duty, which continued until May 1945 when she returned to Alameda for overhaul.
Breton stayed in the Pacific until January of 1946, even though the Japanese surrendered in August 1945. She was used for transport duty and then ordered to Tacoma for another overhaul. The ship was decommissioned in August 1946 and put in the Pacific Reserve Fleet. She sat for 12 years, changing designation two times and then transferred to the MSTS in 1958.
She operated under many designations there, as well, and then berthed at Olympia, Washington. Declared excess in the Navy's needs, she was struck from the Naval Register in 1971 and sold for scrapping in 1972.
USS Breton received two battle stars for her service in WWII.
CVHE-23 Deployments - Major Events
CVHE-23 General Specifications