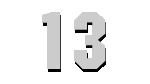 U.S.S. CORE
(CVHE-13)


Click to view crew list
USS Core (CVHE-13)
USS Core was commissioned in December 1942 and sailed from Puget Sound in February 1943, qualifying carrier pilots off of San Diego. Then, she was sent to Norfolk in April to train pilots in the Chesapeake Bay until June. She sortied as the flagship of an anti-submarine warfare hunter-killer group, helping provide cover for the movement of convoys.
This duty helped to win the Battle of the Atlantic, and was performed several more times throughout her time in commission. Through 1944, these operations were the USS Core's main job.
In January of 1944, she returned to ferry operations, taking planes to England, and then went back and forth between ferry tours and ASW patrols for the better part of 1944. In October, Core was sent back to Norfolk for overhaul and upgrades, proceeding on to more ASW patrols in the central and North Atlantic during April of 1945.
In May, repairs were in order, which sent the ship back to New York. She then headed for Norfolk and subsequently to San Diego, assigned to more ferry tours until October when she was placed on duty with the Magic Carpet operation. The ship made two voyages before being placed out of commission in October of 1946. She received one battle star for her service in WWII.
CVHE-13 Deployments - Major Events
CVHE-13 General Specifications