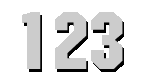 U.S.S. TINIAN
(CVHE-123)


Click to view crew list
Built in the spring of 1945 as a Commencement Bay class steam propelled escort carrier in Tacoma, Washington, USS Tinian (CVHE-123) was launched later that year. She was adopted by the Navy in the summer of 1946.
Pacific Reserve Fleet
Tinian was accepted into the 19th Fleet of the Pacific Reserve Fleet in 1946, where she remained until 1970. Over her twenty-four years of service, she was never commissioned, instead serving on-call in case a larger conflict were to erupt.
Similar to the fate of many of these carriers during times between wars, when their services aren't needed, Tinian was recommissioned, her use redefined in a new capacity. In the summer of 1955, she was recommissioned as an escort helicopter aircraft carrier. A few years later, she was towed to San Diego, to her new home at the South Tee Pier. There she was reclassified again as a cargo ship and aircraft ferry in 1959.
She remained in San Diego as part of the Pacific Reserve Fleet until 1970. Tinian had served her purpose, even though she had never been commissioned in her entire career. When the Navy saw no more use for her, she was sold to a company in San Jose, California in 1971 for scrapping.
CVHE-123 Deployments - Major Events
CVHE-123 General Specifications